Home remodeling projects can be both a satisfying experience and a stressful one.
For many homeowners, the day will come when they need to make a substantial investment in their home. Sometimes the investment is a new roof, or siding, and other times it's a paint refresh.  However, if we don't invest when we need to, the project often becomes more expensive than it should be. Generally considered the most important update a homeowner can make, window replacement is regarded as one of the top 10 home improvement projects with the highest return on investment.
Today, we'll review a few reasons why finding and hiring a local remodeling company makes the most sense when your home needs a checkup. Local businesses often thrive in markets dominated by large home improvement retailers, but how do they do it?
Customer service and the salesperson are the face of a remodeling company as far as the homeowner is concerned. Local remodeling companies usually have excellent customer service and will win a customer service battle with a big box store because a single customer means more to them. Often, big box stores don't have the desire to learn about the project or product expertise nor the hands-on experience when it comes to installation.
In most instances, local remodeling companies represent several product manufacturers simultaneously. This flexibility to offer multiple products with varying warranties and features allows local remodelers to provide their clients with more choices than a big box store. For example, many local remodeling companies have beautiful showrooms to display the various products and demonstrate window features. Big box retailers rarely have the space to accommodate an elaborate roofing, siding or window display, so most are selected from an online photo.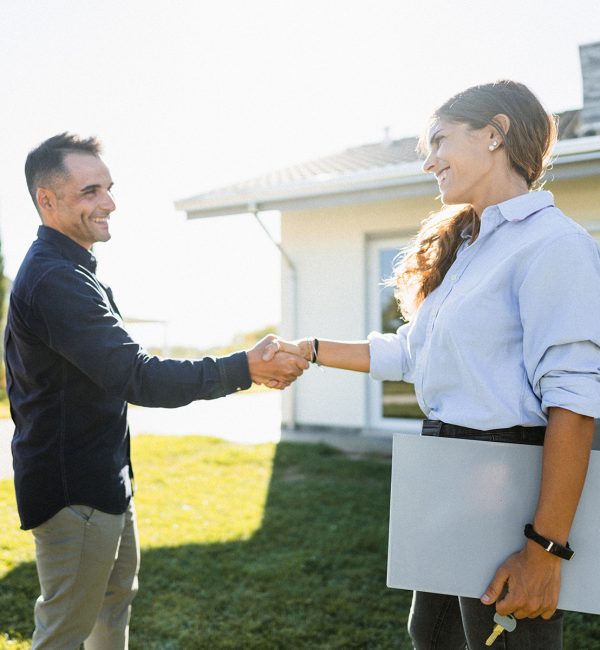 Local remodeling contractors tend to be much more committed to their customers because they thrive on repeat business. Small businesses tend to support a brand they can commit to, like Marvin or GAF for example. Local companies are generally in for the long haul, so they need positive customer feedback.
Unlike a big box retailer, a local dealer strives to develop relationships with their customers. Since they depend on positive word-of-mouth advertising and referrals the local companies will be honest about free consultations and how long your project will take from start to finish.  Even with all of the struggles in the building industry these days, they want you to be satisfied with your experience every step of the way. These remodeling contractors usually live in the area they serve, so they tend to have long term relationships with their customers and an investment in the community.
Perhaps best of all, local remodeling contractors will be with you during the project. You won't have a revolving door of associates trying to decipher what the last one told you. The experts at smaller companies tend to make careers out of the job, which makes it easy to develop long term business relationships with someone you can trust over time.
Higher Quality Installation
New York can have significantly different weather than anywhere else in the east because the state is so large. Specifically here on Long Island, the coastal geography plays a role in ever changing conditions. Here, we need special attention from professionals used to our weather, including the cold winters, humidity, heavy rainfall and snowfall. Many large remodeling franchises transfer installers from location to location without much regard for any local adjustments needed in the region.

Here in New York, energy efficiency is critical to controllable energy expenses, and there is no better way to achieve it than to keep your house updated, maintained and in working order.
Let's take windows as an example.  Something as simple as a window sealant is critical for an installation. A local remodeling contractor will know what sealants are needed, required and designed for the local climate. Local remodeling contractors are much more likely to have experience dealing with the local weather and have already found the best solutions. The peace of mind achieved knowing your valuable windows have been installed exactly as they were intended will allow you to enjoy your new windows for years to come.
Remember, remodeling and replacement projects are only as good as the installation. Local remodeling contractors work closely with the manufactures to ensure a perfectly installed product.
Better Value For Your Money
Essentially every step of a remodeling project will be improved when working with a local company. These include scheduling free assessments, faster lead times, free consultations, and overall better customer service. Local remodeling companies also generally have fewer customers than large companies, so that they can invest more time and effort into every project.
Local remodeling contractors tend to value their local reputation more than larger companies because customers love to tell their friends when they find a great value, product and service. The same applies when a customer is unhappy, which can be a reputation killer. Local companies will go the extra mile to ensure their clients are satisfied because they care about losing a single customer. Others usually adopt an acceptable level of failure that is satisfactory at best.
How Total Home Construction Can Help Get You Started
If you would like more information about remodeling projects that include roofing, siding, windows, doors, kitchen, baths and lower level remodels, contact Total Home Construction, for a free consultation.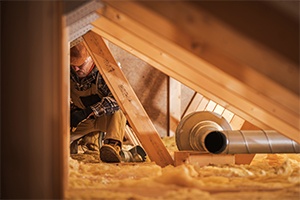 The unprepared homeowner can face many problems throughout the winter. Winterizing your home will help you avoid damage…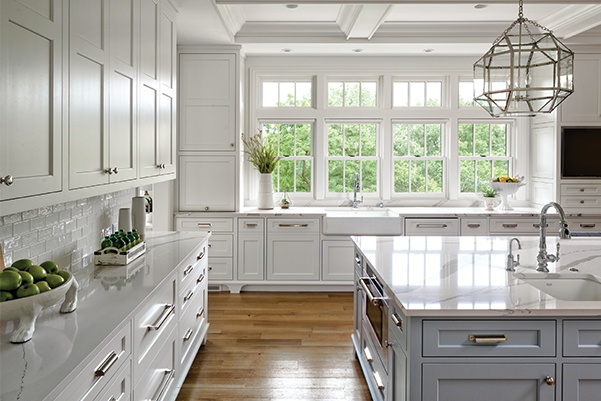 Kitchen Remodeling Long Island Our kitchen remodeling tips will help you understand why you should consider remodeling. Read…