Kitchen Remodeling Long Island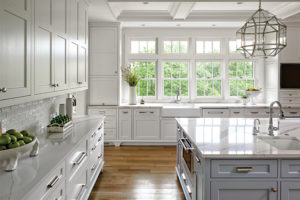 Our kitchen remodeling tips will help you understand why you should consider remodeling. Read our tips for getting started in the process, find design ideas, and learn about common mistakes to avoid.
The kitchen is the heart of the home. It's where meals are prepared, the family gets fueled, and people come together to socialize and catch up. Sometimes the kitchen even doubles as an after-school homework workspace or a home office for busy adults. Amidst the nonstop chaos of family life, it's where things get done.
As a result, the kitchen is one of the most prominent rooms in every home. A well-designed dream kitchen helps keep everyone comfortable and can leave a lasting impression on visitors. In the bigger picture, it can even increase your home value. (The reverse is true for a subpar kitchen.)
If your current kitchen delivers none of this satisfaction, it may be time to consider a new one. A kitchen remodel is a great opportunity to both increase the functionality of your home and to redesign the focal point according to your liking. Of course, planning your kitchen remodeling project is no easy task. But with careful planning, the entire process can be almost seamless.
Why Remodel?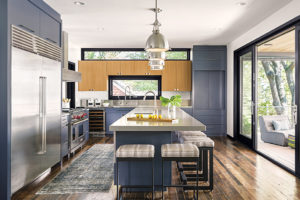 While a significant expense for most homeowners, renovating your kitchen is an investment. If done right, it can last you for years to come and may increase the resale value of your home. According to Hanley Wood's 2019 Cost Vs. Value report, homeowners can save money with kitchen renovations. People have reported recouping more than half of the incurred costs when they eventually sell their homes — and some recoup as much as 80%.
Even if you are not planning on moving anytime soon, a home remodeling project is a great opportunity to redesign things to your liking. Perhaps you have always longed for a large kitchen island where the family can gather to eat. Or maybe you are short on existing cabinets space and in constant need of more kitchen cabinet storage. Regardless of the specifics, a remodel is a blank canvas through which you can bring your vision to life.
There are a few kitchen remodeling tips you'll want to keep in mind before getting started — as well as a number of common mistakes you'll want to try and avoid. Keep reading for an ultimate guide on the remodeling process.
Kitchen Design Tips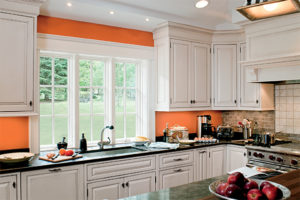 All remodeling is filled with decision making. From the structural options to the aesthetic design choices, it's easy to feel overwhelmed by the process. However, by being prepared, you can soften the blow. So, keep reading for some critical design tips.
Plan Accordingly
The most important part of any kitchen remodel is the planning phase. Before getting started, take some time to consider your family's needs and your lifestyle. Think about how often you cook, what appliances you would like to dedicate extra time (and money) investing in, and how much storage for base cabinets, cabinet doors, or even range hoods you would consider essential.
These questions will help guide you through the entire remodeling process. When making any decision, remember how you answered them and consider your options in light of those answers. This strategy will enable you to plan your new kitchen work accordingly and help ensure everyone can get the most out of the space.
Choose appliances first
When redoing a kitchen, it's easy to allow the appliances to slip toward the back of your mind. Between the structural changes to your dining area, cabinetry options and paint colors, selecting a refrigerator can seem like a relatively trivial task. After all, you probably already have a fridge in your current kitchen. Surely, picking the new can wait?
Not quite. Kitchen appliances such as the refrigerator, stainless steel stove's, dishwashers, and even microwaves require technical infrastructure that should be accounted for from the start. It'll be much easier to choose cabinets and countertops to fit appliances rather than the other way around.
Consider the purpose
When planning a kitchen remodeling project, it is easy to get caught up with the aesthetic decisions. After all, the most fun part of the process is planning a beautiful design. However, it's also important to remember the project's purpose at every step of the process — especially when remodeling a kitchen.
This is a place for cooking and keeping food fresh. So, remember the room's busiest areas: the sink, stove, and refrigerator. Make sure these areas and appliances are in an efficient location that is relevant to one another. (Many designers refer to this as the kitchen "work triangle".)
Focus on counter space
Whether you use it to prepare foods, answer emails or simply sit with a coffee, the kitchen counter is one of the busiest stations in every home. As a result, counter space is one of the most important elements of your kitchen and should be prioritized as such. When remodeling. don't settle for less. If possible, plan for more.
Amidst the "work triangle," you are going to want to incorporate ample counter space and light fixtures. Extend your counter work space by using decorative corbels, or shelving supports, to create added room for your countertop.
Common Mistakes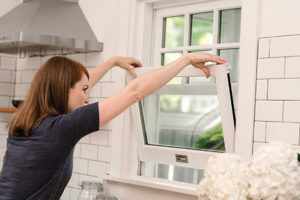 Like all renovation projects, there are a number of common mistakes encountered when remodeling a kitchen. These simple mistakes can cause a lot of additional stress and frustration. Avoiding these will help make your time, effort, and money invested into the project well worth it.
Over designing
As mentioned earlier, it is easy to get caught up with the aesthetic decisions. Some people get too caught up, incorporating dozens of ideas into their remodeling plans without thinking about how the kitchen will look when it all comes together. The result is an over-designed kitchen that is not welcoming, comfortable, or functional.
It's important to know when to stop when remodeling the kitchen so you don't make this mistake. Don't plan on incorporating every idea of yours into the remodel–some will work and some will not. You should also leave plenty of open space so the kitchen doesn't feel crowded when the remodel is complete.
Going at it alone
Even if you're the DIY type, make sure to consult a kitchen design expert before starting your project. A professional will be able to help fine-tune your remodel plan, offer tips and advice, and maybe even recommend some ideas you hadn't already considered.
Sure, doing things yourself can be rewarding and affordable, but it also demands a lot of skill and industry knowledge. Most towns require permits for electrical or plumbing work, and those permits often require oversight from a licensed professional. So keep your level of expertise in mind when preparing to remodel.
Forgetting the budget
As we have mentioned in other blog posts, it's absolutely critical to establish a budget before beginning any home improvement project. To allow some flexibility, we recommend establishing both an ideal budget (the amount of money you would like to spend) and a maximum budget (the absolute most you can afford to spend).
Creating a budget is an essential part of your remodel. Decide what features of your kitchen are the most important, and allocate your finances accordingly. Keep in mind that kitchen cabinets usually take up about one-third of the typical remodel budget.
Getting Started
Planning is the hard part — Once you have determined the goals of your remodeling project and set a realistic budget, you are well on your way to completing your kitchen remodel. The final step is to find some help. (Remember, don't go at it alone!)
At Total Home Construction, we are uniquely equipped to help you get started. Family-owned and operated since 1989, we are Long Island's premier full-service contractor, providing the best kitchen remodeling services and renovation work throughout all of Nassau County and Suffolk County, Long Island, NY.
Contact us today to inquire about kitchen remodeling on Long Island.