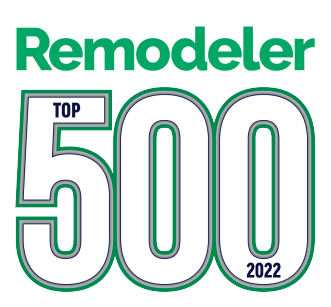 Total Home Construction Corp.
We Have Financing Options For You
We offer many financing options through a third-party provider, including no interest and no payment for twelve months or five years interest-free*.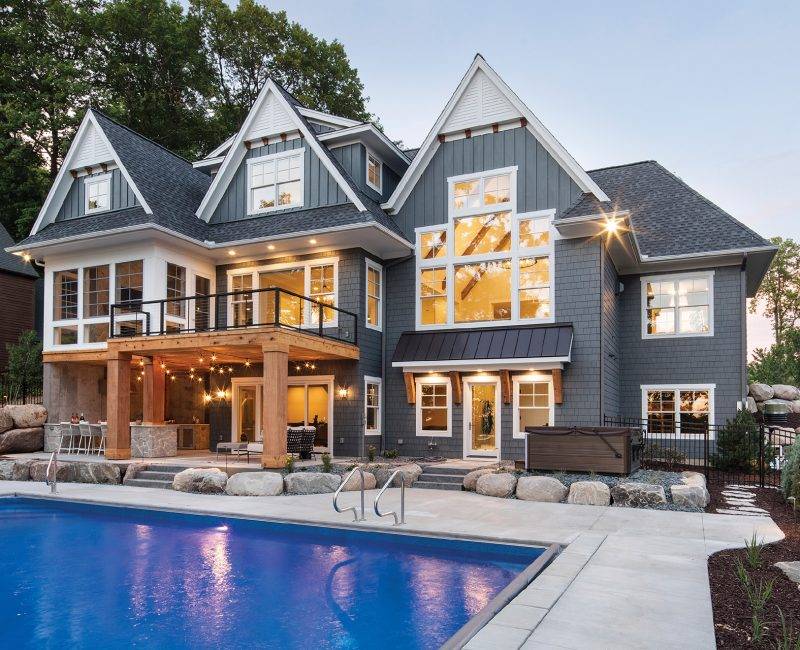 We Stand Behind Our Promise
We turn your home into the coziest place on Earth. With years of experience and literally thousands of projects completed, the expertise of our team stands apart. Our approach to customer service is hands-on, and we stand behind our promise to deliver quality service in a timely manner. Consistency is key with any business and we consistently go to work with one goal in mind – treat the customer right and everything else will fall into place.  It's why we feel comfortable saying that from our perspective, if you work with us, you're getting the best service in our area.
Total Home Construction Corp is the leading home improvement company on Long Island, renowned for our expertise in projects of all sizes, for both interior and exterior house remodeling.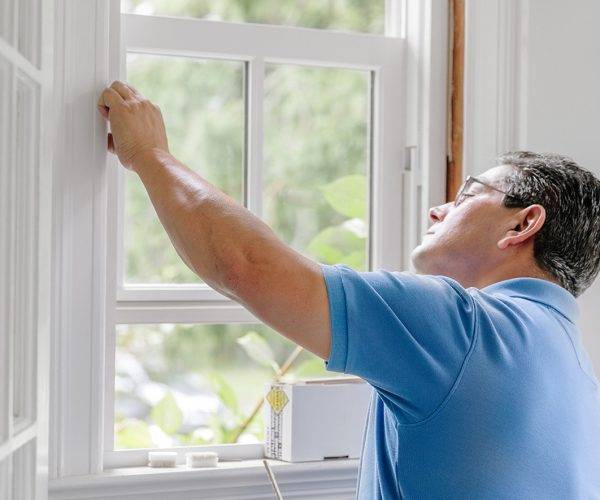 With years of experience, we promise to provide the best experience possible for your next project.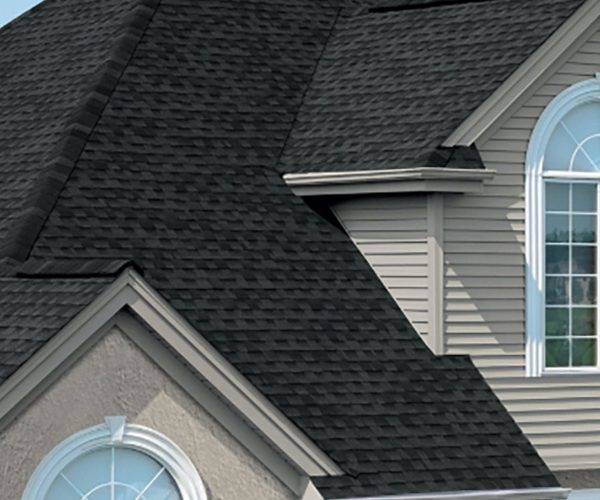 Our team of architectural design specialists and trained installers provide the perfect roofing solution.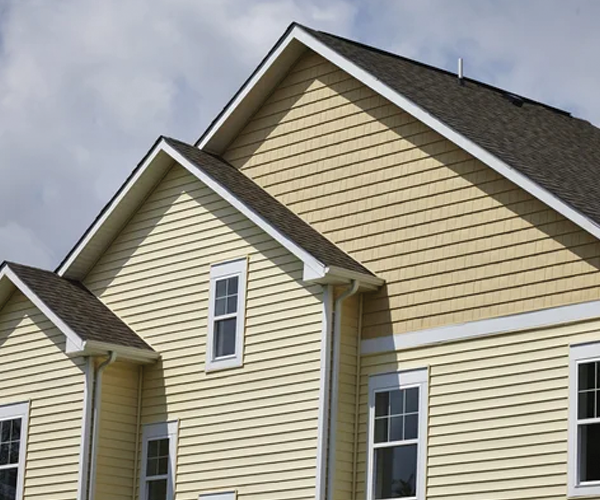 Long lasting durability and colors offer high quality and beautiful curb appeal.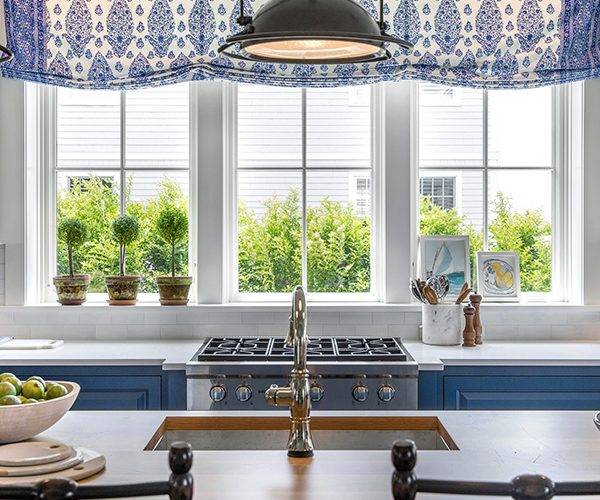 Whether you're replacing a few windows or every window in your home, we have options.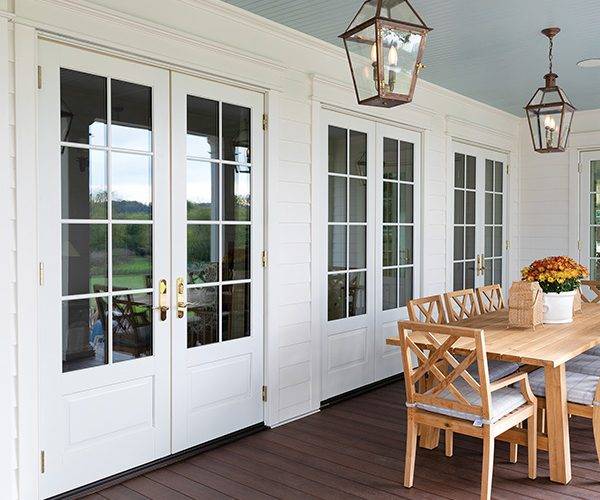 We provide front entry, patio and interior doors for every project.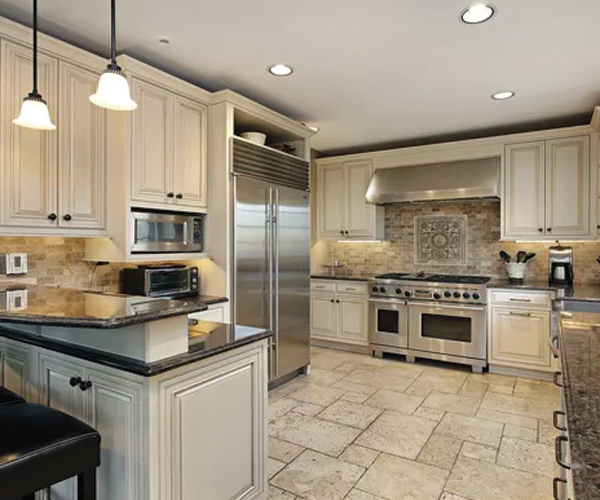 We provide kitchen designs and kitchen renovations for your home.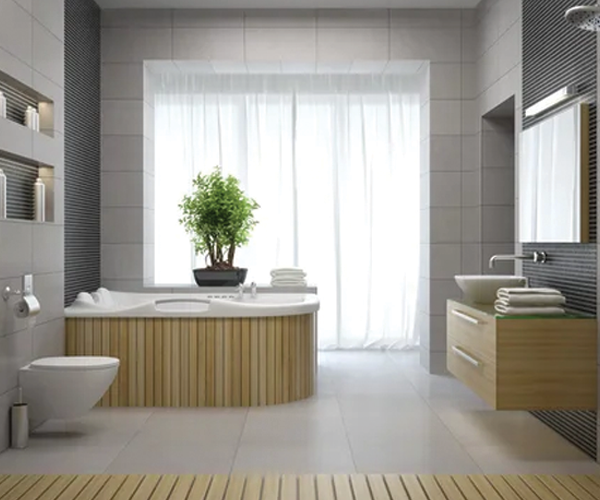 Our bathroom designs provide unique opportunities to make your space more enjoyable.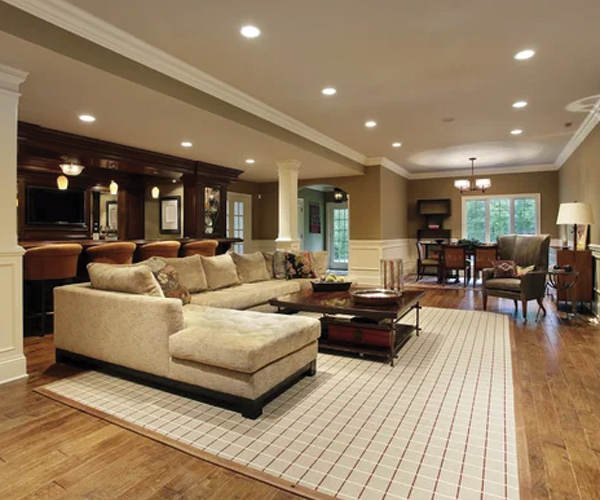 Transform your basement into the ultimate living space effortlessly today.
Our craftsmanship and approach to home remodeling projects deliver superior results and value for you to enjoy for years to come.
Free Project
Consultation
Our project consultations are free of charge from our project coordinators.
Construction to Completion
Our professional craftsman and certified installers are there to see your project through from start to finish.
Communication & Follow Up
Our project coordinators are here to service your project and answer any questions you may have.
Building value in Your Home!
When choosing the right products for your home, make sure they are high-quality, long lasting, durable and reliable. For most, your home is one of the biggest investments you'll ever make.
Creating Spaces For Your Lifestyle
Get Creative when it comes to your home. Incorporate new styles, new designs into your project. Make your home more functional and suited for how you want it to look.
Giving Your Home The Protection It Deserves!
Protect your home from the outside elements, without sacrificing curb appeal. Low maintenance, durable materials with colors options to withstand the elements.
Creating an Oasis to Enjoy.
Enhance the quality of your life and bring a sense of peaceful and relaxing surroundings to everyday activities. Make the most of your space.
Energy Efficient Windows & Doors
Your home can benefit from energy efficient windows and doors. Increase the living comfort of your home, lower energy bills and increase your home value.
The Total Home Construction Corp. Expectation
Total Home Construction Corp is your source for home improvement projects. We are hands-on and treat every project as if it were our own home. Providing first-class services and attention to the details.
Professionally installed products by our factory-trained installers.
Family Owned and Operated
Serving the greater Long Island community since 1989, our family members are involved from start to finish.
Superior Manufacturer Products
Partnering with only the top rated manufacturers providing the best products available today.
Professional Support and Consultation
Call us today at 631-421-4747 and speak to one of our project coordinators.
Roofs
Siding
Baths
Doors
Kitchens
Windows
Why Choose Total Home Construction Corp.
Over 34 Years of home remodeling and home construction experience.
Awards/Certificates/Licenses
Quality, Value, Longevity, and Experience
For over 34 years, Total Home Construction Corp. has been serving the greater Long Island community.  A place where we call home.
Total home construction sided my home an it was 5yrs ago looks as good when it was first installed they recently installed a window and did a great job and you couldn't tell they did anything it looks great !!!! Earl
I had Total Home remodel two of my bathrooms and my kitchen. George gave me an estimate and guided me through the whole process with creative ideas to help us get the look we wanted. Most importantly, the attention to detail that Total Home provides is second to none. I won't go with anyone else for my home remodeling needs.
Paul Panagiotidis, the president of Total Home Construction, is easy to talk to and takes pride in his company that you don't often find today. He is fast to respond and explains what you need to know as if you were a family member. Give this company a chance before making a decision on which contractor to use on your home, you won't regret it.
We had our siding redone. Very professional and great quality materials Would definitely recommend
I've had George and the team at Total Home Construction do several renovations over the years and have been quite pleased with the results every single time. If you're looking for an honest and high quality contractor for your home improvement needs, look no further. Highly recommended!
The fact that I'm writing this review on Thanksgiving should say it all! Our family is extremely Thankful and Appreciative for Total Home Construction and the extensive work they've completed on our home in record time! After meeting with and taking bids from 8 different contractors, Paul was hands down the most upfront, honest and professional of all. The entire experience was completely stress free and no hidden costs. New Roof, New exterior wall, New siding, New windows, Interior walls and finishes. I cannot say enough about the Quality of the work and Professionalism of the entire team! Heather is amazing and kept scheduling on point. Both she and the owner Paul were always immediately available to answer any questions. Thanks again to the entire team at Total Home Construction! Looking forward to next project.
From start to finish Paul and his crew were amazing! They listened closely to all our desires and executed the look we wanted from the windows to the siding. Their crew was prompt, respectful, clean, thorough and professional. Heather in the office was amazing at communicating and scheduling windows, siding, dumpsters and port a potty for the job. Paul and heather even went above and beyond and sent a gift basket when my daughter was born in the middle of construction! I truly felt like they were family when they were working on our home. We would 100% recommend them and we look forward to working with them when we are ready to redo our kitchen in the near future!
I've worked with Paul and Total Home Construction on a few projects over the years. They're an absolute pleasure to work with. Extremely pleasant, professional and never had any problems or concerns during the projects. This company is the real deal.
Consult With Our Nassau Team
Call Us Now (516) 822-4747
Consult With Our Suffolk Team
Call Us Now (631) 421-4747
Welcome to our Blog.  Be inspired by our projects, industry trends and what you need to know.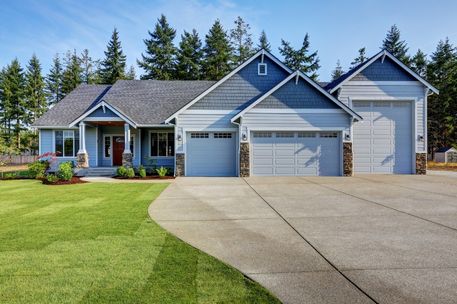 Adding new siding in these popular styles and colors can increase your curb appeal and home value.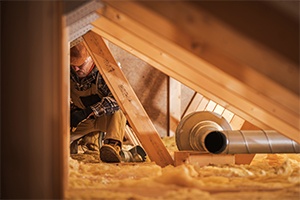 The unprepared homeowner can face many problems throughout the winter. Winterizing your home will help you avoid damage…