In the current volatile economic climate, numerous homeowners are actively seeking methods to cut expenses.
One of the highly regarded and widely embraced approaches is to reduce energy costs through the installation of modern, energy-efficient windows and doors.
By replacing outdated windows with new, energy-efficient ones, significant savings can be achieved. It may come as a surprise to discover that old windows are primarily accountable for the loss of radiant heat and the occurrence of drafts, which result in increased energy consumption. Since we are unable to visually see the energy escaping, we often overlook this issue.
The installation of replacement windows typically yields a substantial return on investment (ROI) due to their energy-saving capabilities, enhanced livability, and added home value. Few home upgrades provide as many advantages as the installation of new energy-efficient windows.
In this blog, we will explore several ways in which replacing your windows can deliver an exceptional ROI while simultaneously reducing your monthly energy expenses. In numerous instances, the boost in home value alone can serve as a strong financial justification for undertaking a window replacement project.
Repair vs. Replace Your Windows: Do I Need New Windows?
In the contemporary realm of window technology, opting to repair an older window instead of replacing it is generally an unwise decision. Older windows are not designed to meet modern energy standards, which means that no matter how well they are maintained or repaired, they lack energy efficiency.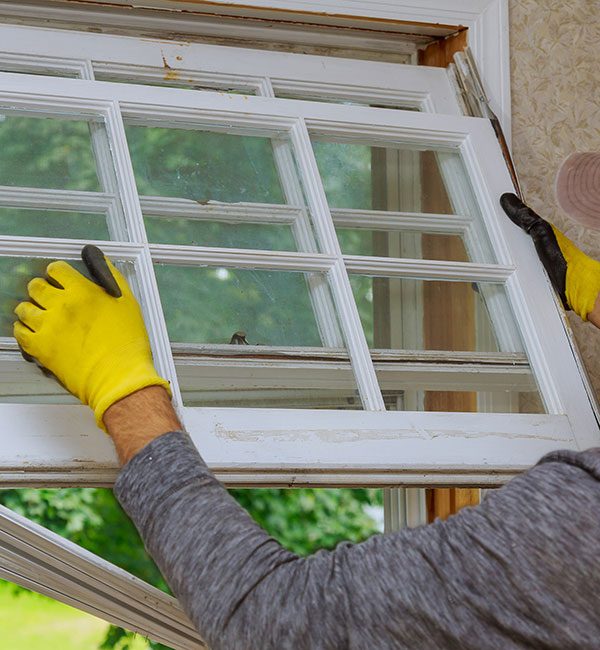 Pros and Cons of Window Repair
Pros:
The primary advantage of investing in repairing older windows is the preservation of their historical value and can be a less expensive way to fix an issue. In many cases, local regulations prohibit the alteration of historical structures to meet present-day energy standards, preserving their cosmetic and historical significance.
Cons:
The money allocated for repairing old windows could be better utilized towards the purchase of windows that can provide a return on investment. Aged and deteriorated windows have typically surpassed their intended lifespan, making repairs a final recourse rather than an optimal solution.
Pros and Cons of Window Replacement
Pros:
Replacing older windows with new, energy-efficient ones offers numerous advantages, including an almost immediate return on investment, increased home equity, and enhanced curb appeal. Homeowners who choose to stay in their current residence will benefit from long-term energy savings, while those looking to sell their home can pass on the savings to the new owners without bearing the initial expense.
Cons:
The primary drawback of replacing windows instead of repairing them is the upfront cost involved. However, due to the popularity of window replacement as a home improvement project, there are various affordable financing options available to homeowners.
Traditional single-pane and storm windows commonly found in older homes are often inefficient in blocking heat and ultraviolet radiation from the sun. As a result, unnecessary energy usage occurs as HVAC systems must work harder to counteract the increased heat entering the home.
Modern replacement windows effectively address this issue by employing energy-efficient frames, glazing, and professional installation. Their innovative design plays a crucial role in reducing energy consumption and saving money. Many advanced windows even incorporate Bluetooth® technology, enabling remote monitoring from anywhere in the world.
Why Should I Consider Investing in New Windows?
Investing in new or replacement windows offers a multitude of benefits, including increased home value, reduced energy bills, and enhanced curb appeal. When considering the improvements in home value, comfort, and aesthetic appeal, few renovations provide as much advantage to homeowners as window replacement.
Wise homebuyers recognize the value of replacement windows and often incorporate their worth into their purchase offers. Even if the buyer doesn't explicitly increase their offer due to the windows, selling your home becomes easier. Particularly when compared to competing properties that haven't made the investment, your home gains a competitive edge.
The visual appeal of your home plays a crucial role in its marketability, and few projects enhance curb appeal as effectively as new windows. In fact, replacement windows consistently rank high on lists of home improvements with the best return on investment (ROI).

The installation of new windows can often yield a relatively quick return on investment. Most modern windows feature low-emissivity (low-e) glass, which significantly reduces the transfer of energy through the glazing.
Homes with larger window designs tend to benefit even more from energy-efficient windows, as the savings are cumulative. Replacing multiple windows results in greater energy savings. As a homeowner, you enjoy reduced energy bills while you live in the house and can pass on these benefits to future buyers. Real estate agents commonly acknowledge that showcasing energy cost savings is advantageous when selling a home.
Enhanced Living Experience:
While the joy derived from new windows may be difficult to quantify, they undoubtedly enhance the overall living experience. Clear views, smooth operation, and energy savings contribute to a more enjoyable living environment. You can enjoy these benefits while residing in the home and still leverage their value if you decide to sell your home. 
How Much Do New Windows Cost?
New Windows: Pricing, Energy Rebates, and Lifespan
The cost of new or replacement windows depends on factors such as size, functionality, and brand. Renowned manufacturers like Marvin are associated with quality, which is reflected in their pricing. Additionally, the size, type of glass, and window style contribute to the overall cost.
In the realm of Marvin, Casement and Double Hung windows are typically priced similarly. However, as a general trend, Casement windows tend to be slightly more expensive than Double Hung windows. This is primarily due to the sophisticated mechanisms required for the operation of Casement windows, while Double Hung windows have a simpler design. Stationary windows that do not open are usually less expensive than their sliding, Double Hung, or Casement counterparts since they do not require opening hardware.
Regarding the lifespan of new windows, most modern replacement and new construction windows come with warranties of 20 years or longer. Advances in manufacturing techniques have eliminated many of the common reasons for window.
failure. New windows are available in low-maintenance, highly durable materials such as vinyl, wood clad, and fiberglass. In contrast, older windows often feature uninsulated wooden frames that pale in comparison to the durability and energy efficiency of contemporary window materials.
The Impact of New Windows on Home Value
In general, most replacement window projects tend to recoup approximately 80% of the installation cost when it comes to resale value. While the actual return on investment may vary, it is reasonable to expect an average ROI of around 80% for most projects.
However, there are exceptions to this rule, particularly for homes that prioritize windows in their design. Properties with grand entrances and large south-facing windows, for example, may yield an even higher return on investment for the right buyer.
When considering south-facing windows, it is crucial to prioritize the selection of highly energy-efficient glass within your budget. This decision directly translates to monetary benefits, as south-facing windows receive the most sunlight and heat. Investing in high-quality, energy-saving replacement windows not only saves energy but also protects furniture and carpets from fading and damage caused by UV radiation.
Ready To Invest In New Windows?
Total Home Construction offers a huge selection of Marvin energy efficient windows and doors for virtually any application. To see what options are available, request a free, no obligation consultation. Total Home Construction will assess your windows and provide a clear, honest opinion of the next steps.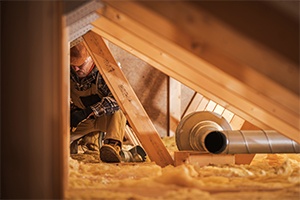 The unprepared homeowner can face many problems throughout the winter. Winterizing your home will help you avoid damage…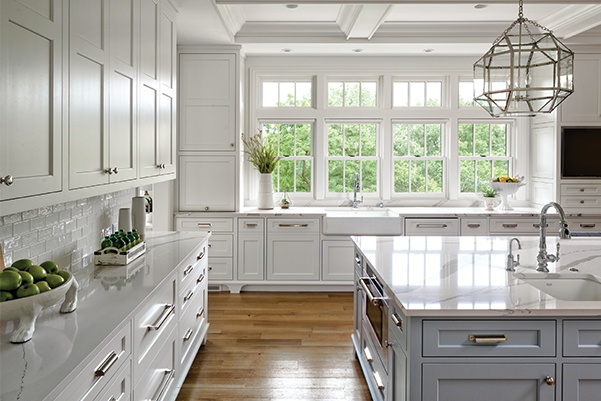 Kitchen Remodeling Long Island Our kitchen remodeling tips will help you understand why you should consider remodeling. Read…