Updating the style and color of your vinyl siding can add value to your home. It can also improve curb appeal. Both of these are great ways to enhance your home.
Vinyl siding is now offered in a variety of colors, styles, and shapes. This allows you to enhance the exterior of almost any home.
Modern construction often uses vinyl siding due to its attractive appearance, versatility, and effectiveness. It can be found on high-end luxury homes, starter homes, and all types of properties in between. Modern vinyl siding is a cost-effective exterior for nearly any structure. It is versatile and adaptable, as reflected in the styles and colors available today.
Here we will discuss the most popular styles and colors used in residential construction today. However, vinyl siding is nothing if not versatile, so expect to see new styles and colors introduced over time.
What to Consider When Updating the Exterior
Installing vinyl siding is a great way to reduce periodic maintenance because it does not require sealing or painting. Neglecting home maintenance can lead to a variety of problems later on. Installing vinyl siding is an effective way to avoid water damage and save money on exterior maintenance services such as painting.
However, vinyl siding is installed as an interlocking system that requires professional installation. Vinyl siding that is not installed correctly can cause more issues than it solves. Therefore, it is important to find experienced professionals with a good reputation.

Therefore When updating the exterior of your home you'll have lots of styles and colors to choose from.
Choosing the right vinyl siding color and style for your home can have a significant effect on its curb appeal. It will also show off your personal design preferences.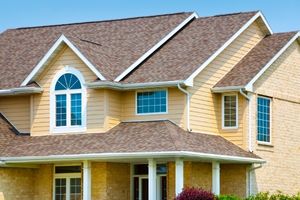 Preventing water damage is crucial to the health of any structure. Vinyl siding is designed to withstand severe temperatures, small impacts and water. Installing vinyl siding helps avoid costly repairs, but avoids large maintenance costs as well.
The most attractive vinyl siding for your home is often a combination of multiple styles and colors. Many homeowners take advantage of the wide selection available and combine styles of siding to create contrast. There is a wide variety of options. This makes it easy to find the perfect match for your roof, doors, or windows, no matter the material or color.
Will New Vinyl Siding Work With My Trim, Shutters, and Roof?
Vinyl siding is widely available. It comes in a variety of styles and colors. This allows you to match it with other exterior materials such as trim, shutters and the roof.
Modern construction shutters, vinyl replacement windows, and roof shingles come in a variety of colors and styles. This means the options are virtually limitless.
With the help of an expert, you can show your design flair by combining any and all of these materials into one visual masterpiece. These materials work together to protect your home and look good doing it.
Combining Vinyl Siding With Other Low Maintenance Materials
Vinyl siding is a popular choice for home exteriors. It's usually used in conjunction with vinyl windows, vinyl shutters, aluminum gutters, and aluminum trim coil. This combination of materials helps protect the home from the elements.
These materials are often used together to build a strong and attractive home exterior. It requires little maintenance, is easy to fix and cost-effective.
Stone and brick features can be combined with vinyl siding. Alternatively, vinyl siding can be used instead of stone or brick work. It is inexpensive and easy to install. Builders use it to create visual interest without increasing costs.
The large number of styles and colors available today allows builders and remodelers more creative freedom than ever before. Often the result is a more interesting curb appeal for the homeowner, without the hassle and expense of real natural materials.
Popular Vinyl Siding Textures and Styles
Traditionally, vinyl siding is designed to simulate a natural material like wood or stone, aiming to replicate both the natural look and feel. Horizontal lap is the most common, designed to simulate overlapping boards. However, it has evolved to simulate shakes, shingles, bricks, and stones, all available in various colors.
Forward thinking companies like Preservation Siding and Windows produce vinyl siding that protects your home from mother nature, while protecting mother nature from your home. Preservation Siding and Windows takes an environmentally-friendly step. They use 100% recycled vinyl materials to create the siding. This reduces the amount of waste sent to landfills.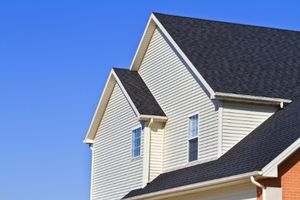 Shiplap has the texture of wood but the durability of vinyl. The interlocking design provides a seamless look that is durable, easily repairable, and easy to install.
Double Dutch Lap Vinyl Siding
Double dutch lap is similar to shiplap siding, except that dutch lap vinyl siding has a flatter profile. Because each section looks like two boards of dutch lap siding connected together, the design is called double dutch lap.
Vertical lap is popular where odd shaped surfaces are common. Vertical lap is often used to cover gables, chimneys, and dormer windows to create visual interest without adding significant weight. Vertical lap siding interlocks much like horizontal lap siding, just in the vertical direction.
Board and batten is very similar to vertical lap siding, but with a more pronounced shape. Board and batten vinyl siding looks like large boards covered by small boards, creating an alternating pattern.
Real board and batten siding is known to be difficult to maintain. Therefore, vinyl board and batten siding is often preferred. It is an easier alternative to the real thing.
Shake style vinyl siding is not sold in long pieces like lap siding, but rather in asymmetrical panels. Shakes integrate about four square feet of coverage into a single panel. Each panel is a little different, just like natural materials.
The irregularity of the design adds both an authenticity to the panel and prevents a pattern from forming. Certainteed has a huge selection of colors to choose from.
How to Mix Vinyl Siding Styles
Some modern home designs employ more than one style of vinyl siding on the same home.
To create a custom look, builders often use board and batten or shake style vinyl siding on the gable ends of the home and install horizontal lap siding everywhere else. Combining the contrasting styles can add visual interest, breaking up the long straight lines created by the lap siding.
In some designs, both complimentary vinyl siding styles and colors are combined at the same time to create unique effects. Earth tones (like green and brown) are often combined, especially when the style is more rustic in texture, like shakes.
Choose From a Wide Selection Of Vinyl Siding Colors
Other house siding options, like fiberboard, hardboard, and T1-11, require some form of protection (usually paint) from the elements. Any paint color applied to the siding will eventually have to be reapplied.
One of the many benefits of vinyl siding is that it is colored all the way through, so no repainting or touch ups are required. Vinyl siding colors can be combined with wood, brick, stone, or stucco, or even other vinyl siding to create a one-of-a-kind first impression.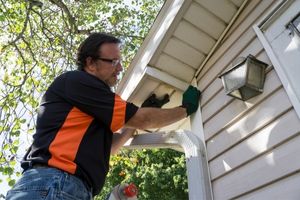 Why Does Total Home Construction Recommend Vinyl Siding?
At Total Home Construction, we understand the importance of an effective home exterior, especially here in New York. Home exteriors can be exposed to intense heat, UV, freezing temperatures, and battering rain and snow.
Vinyl siding is not only durable, but also cost effective and simple to install. Modern vinyl siding styles and colors can compliment nearly any home regardless of the age or style.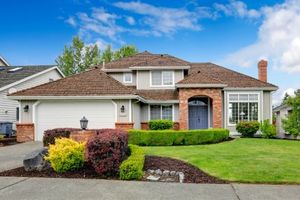 Vinyl siding replacement has never been a more beneficial and cost effective home improvement project than it is today. It's easy to feel overwhelmed and frustrated when shopping for the best style and color for your home. There are so many popular styles and colors to choose from.
Spring is just around the corner, so the sooner you begin your search the better. Total Home Construction has experts ready to assist you.
They can show you the range of vinyl siding colors and styles available.
They can also help you determine which vinyl siding is best suited for your home. To schedule a free, no obligation appointment with an experienced vinyl siding professional in seconds, just click here.