Services > Basement Renovations
Time To Start Your Project?
By filling out this form, you agree to receiving text messages and can Opt-out at any time.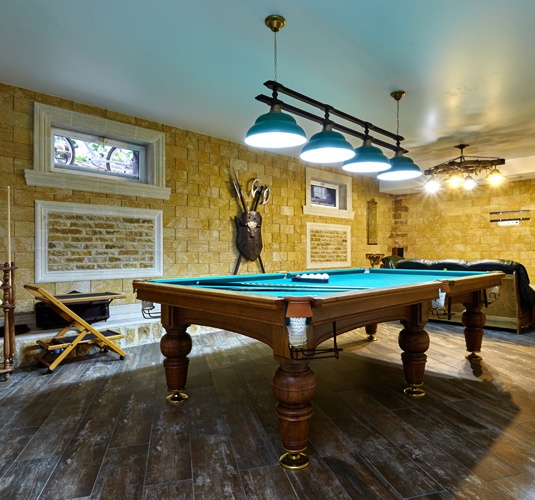 Over the past few decades, basement renovations have evolved from dank storage spaces to a staple of suburban living built for in-home entertainment. Nowhere does this ring truer than right here on Long Island, home to some of the world's greatest dens, playrooms, man-caves and mini-theaters.
Many basement renovations require the installation of egress windows for code compliance, but as always, our contractors have everything you need to build your basement both beautifully and "by the book." Built for safety, code compliance and beautification, Egress systems make your basement feel larger and more livable by inviting sunlight and fresh air inside. This way, instead of cramped and dank, your basement will feel fresh and open, making it perfect for a small office space or reading lounge — an ideal in-home getaway.
See some of these applications in the Gallery section, and get the ball rolling on your basement renovation by calling or emailing us for a free estimate.