5 Essential Steps To Take When Budgeting for Home Renovations
Thousands of Americans spend billions of dollars on repairs, updates, and restoration of their homes every year. Even the pandemic couldn't slow down the home renovation market. A survey revealed that 76% of Americans renovated their home in 2021 and spent $10,341 on average.
This clearly shows that renovations are an expensive endeavor. And if you don't stick to a budget, expenses can get out of hand fast. Let's explore ways to set and follow a renovation budget that works for you.
How To Ace Budgeting for Home Renovations
Here's a quick guide to making cost- and resource-effective decisions for your home renovation budget.
1. Determine Your Needs and Expectations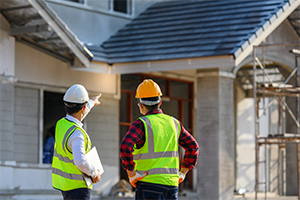 Understanding the needs is the first phase of a renovation plan. You should know what you are expecting with the final results. It will help you realize if you are over-expecting on a limited budget.
The second important element is determining your needs. Which area of your house would you like to start first, or which parts are in dire need of a renovation? Start with those first and allocate maximum resources to them.
It would be best to make a to-do list with all the tasks according to priorities and their costs.
2. Create a Renovation Strategy
Once you are done with creating a to-do list and have determined your needs and expectations, it's now time to move to phase two. Your renovation strategy should have all the necessary details in it. It can include what work you will do, methods, working hours, taxation, and others.
It would be best to consult a home window replacement guide to understand how to complete the project seamlessly.
Some renovations can be costly in the short run, while others can be costly in the long run. Either way, you have to analyze the outcome of your strategy. Find answers to all questions related to the project and if your decisions will benefit you in the long run.
Remember, the correct strategy will increase your home value when selling and can mean higher rental income. In contrast, a poor budget home renovation strategy will cost you more than the home sale profits.
3. Start Researching Costs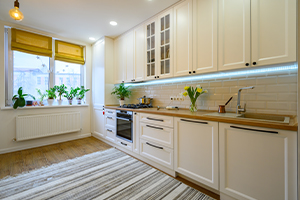 Cost is crucial when you are doing a home renovation on a budget. You must select the best equipment and items from the available options without compromising quality. Start your search by finding the equipment cost online from different suppliers and vendors.
The second important element while researching costs is to find the best quality products. Some suppliers may offer products at low prices, but the quality will not be satisfactory and will not be beneficial in the long run.
Check marketplaces like Amazon and Walmart. They have multiple sellers competing at price factor. You can get good discounts from suppliers if you place orders in bulk. Further, you can also check for seller reviews to find the best equipment within your budget.
4. Compare Estimates From Service Providers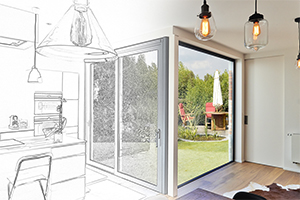 People often get renovations done by contractors and dedicated service providers. If you are also planning to hire a service provider, you should look into numerous service providers online or visit their offices.
Once you have shortlisted a few renovation experts, ask the following questions to figure out if they'd be a good fit for you:
-What are they charging for the project?
-In how much time will they complete the project?
-How much experience do they have?
-Do they have good client testimonials?
-Do they offer any additional benefits?
5. Create a Spreadsheet To Track Budget
Often when working on a project you may end up deviating from your budget. Sometimes miscellaneous or miscalculated costs can occur in your budget. You can also lose track of the equipment and expenses. All these factors can disrupt your renovation plan.
The best approach is to create a home renovation budget spreadsheet to track your project progress and costs. Create the sheet at the beginning of the project and update it when you have completed a phase, made a purchase, or made any payment.
Better Budgeting for Home Renovations Starts With Total Home Construction
The home remodeling tips detailed above can lower the risk of failure and aid you in getting the most benefit to your home from every dollar you spend. Wouldn't it be helpful to have expert advice and guidance that you can trust? You can always contact Total Home Construction for renovation and home improvement guidance. Visit the website and contact us today.